The 14th Garioch Theatre Festival
28th June to 8th July 2018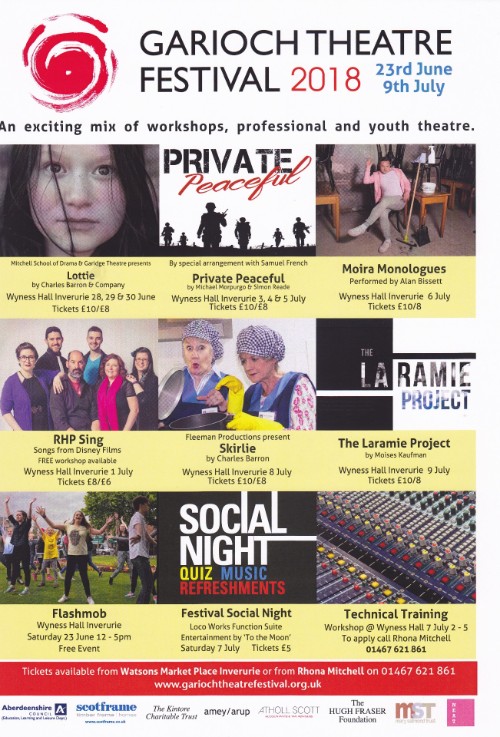 Mitchell School of Drama presents: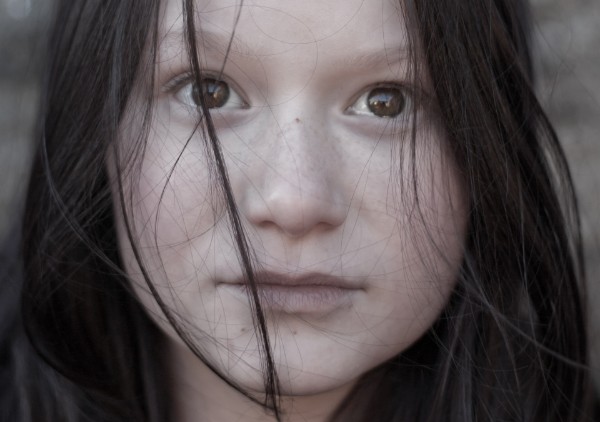 "Lottie"
by Charles Barron and Company
Music and Lyrics by Ashley Forbes
For the tenth anniversary of its creation, Mitchell School of Drama and Garidge Theatre present a play with music based on the lives of real people. We join Lottie, born in a north east poorhouse and meet the people around her who dream of different lives, a different world.
'If the Lord winted the bairnie born died, you shouldna've stood in His wye'
Directed and Choreographed by Rhona Mitchell Musical Director Ashley Forbes
Private Peaceful

by Michael Morpurgo & Simon Reade

By special arrangement with Samuel French
From author Michael Morpurgo (War Horse) and playwright Simon Reade comes this stage adaptation of Morpurgo's Private Peaceful. Private Peaceful follows the story of Thomas 'Tommo' Peaceful, from his early days in school to the front line of the First World War in Ypres. A tale of youthful exuberance, first love, family loss and the injustices of war, this show is certain to take audiences on a rollercoaster of emotions.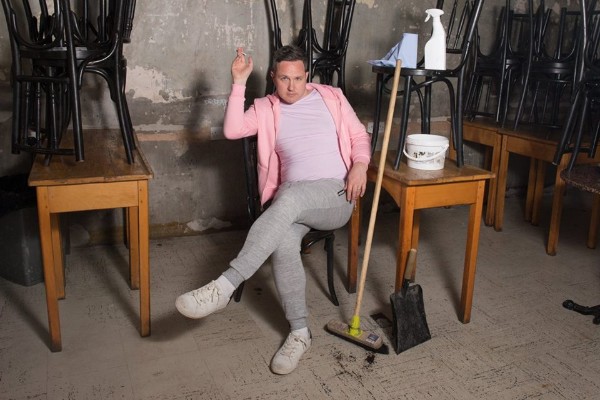 Moira Monologues

Performed by Alan Bissett

With the same balance of uproariously incisive observation, brilliant character comedy and heart-wrenching emotional content as the original show, this is a post-indyref, post-Brexit Moira, switched on to politics and still blowing away preconceptions about class.
"★★★★★ A near-perfect series of new monologues, both howlingly funny and unnervingly sharp and poetic." – Joyce McMillan, The Scotsman
"★★★★★ Such a riot my ears popped a couple of times from the row behind me shouting with laughter." - Nadine McBay, The National
"★★★★★ Welcome back, Moira. We missed you." – Paul F Cockburn, Broadway Baby
"★★★★★ Great hilarity, simple truths and some profound moments too: it's no wonder Moira has such a loyal following." – Clare McVay, The List
"The most charismatic character to appear on a Scottish stage in a decade" (The Scotsman) is back! Alan Bissett's indomitable character Moira Bell, truth-teller, straight-talker, cleaner, single mum and The Hardest Woman in Falkirk™, returns in a brand new sequel to 2009's well-loved play The Moira Monologues. (More) Moira Monologues premiered at the Edinburgh Festival Fringe in August 2017, winning a prestigious Fringe First Award.
Fleeman Productions present: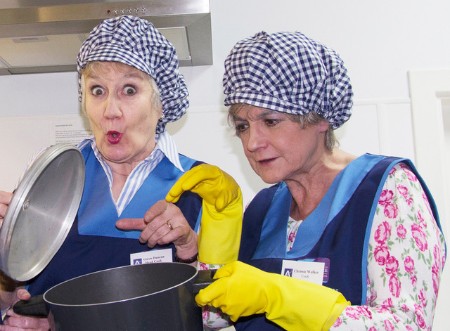 Skirlie
by Charles Barron
In an Aberdeenshire school that had better remain anonymous, something strange is boiling up in the kitchens. Fleeman Productions takes the lid off the plot of this bubbling Doric comedy by Charles Barron - and you'll never again feel the same way about school dinners.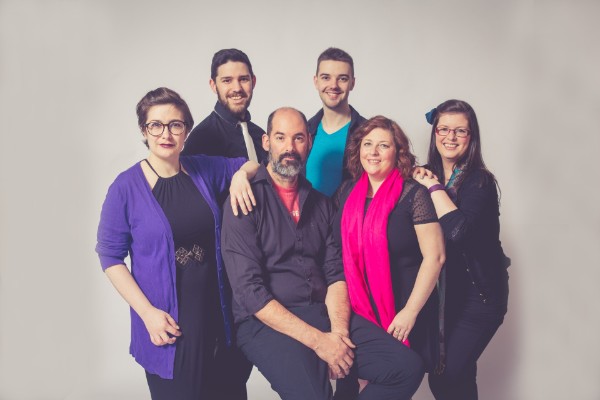 RHP Sing Workshop
Join RHP Sing and learn a couple of Disney songs and take part in their performance later that afternoon. Free event but numbers are limited – please book by phoning 01467621861.
Wyness Hall, Inverurie 1 July 12.00pm Free event

RHP Sing
Come along and enjoy a selection of songs from our favourite Disney films! From The Jungle Book to Moana, there's something for everyone at this afternoon of fun, magic and sing-a-long (oh yes, we encourage everyone to sing with us!)
The 13th Garioch Theatre Festival
23rd June to 2nd July 2017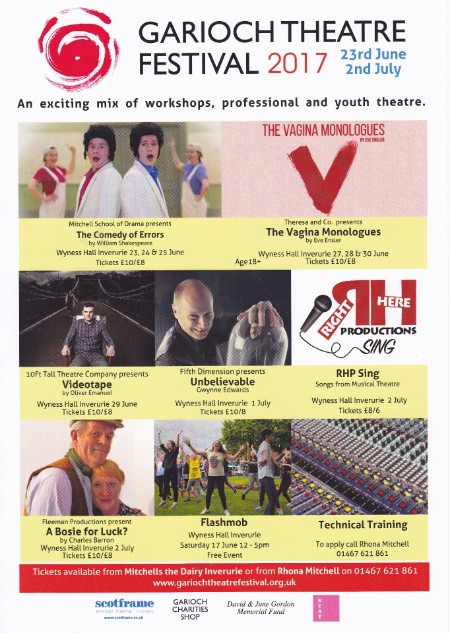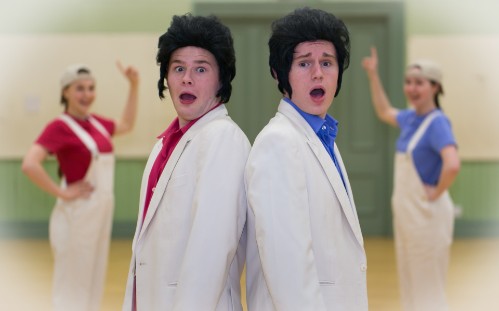 Mitchell School of Drama presents:
"A Comedy of Errors"
by William Shakespeare
Take two sets of estranged twins, keep them in ignorance of each other and throw them into a city with a reputation for sorcery. A series of wild mishaps based on mistaken identity leads to false accusations of infidelity, theft, madness and demonic possession. Add in some magic, puppetry and song and you have all the ingredients of a rollicking show.
Directed and Choreographed by Rhona Mitchell Musical Director Ashley Forbes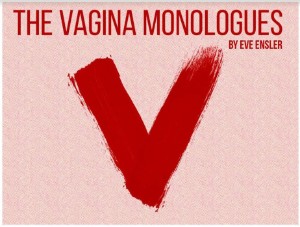 Theresa and Co presents
The Vagina Monologues
by Eve Ensler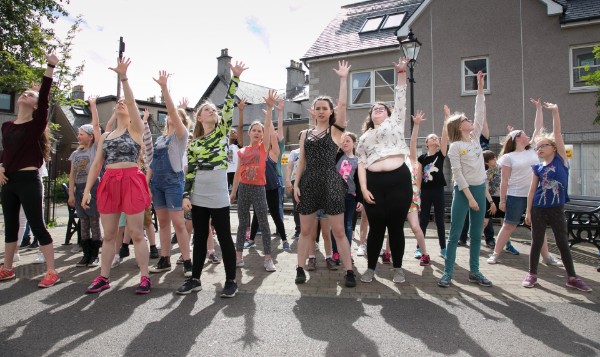 Flashmob!
Join us to create a piece of Scottish themed street entertainment in a short time. Participants will create a flashmob, and hit the streets of Inverurie later in the day. Age 10 – 100. Bring plenty to drink and a packed lunch. This workshop is led by Pamela Green.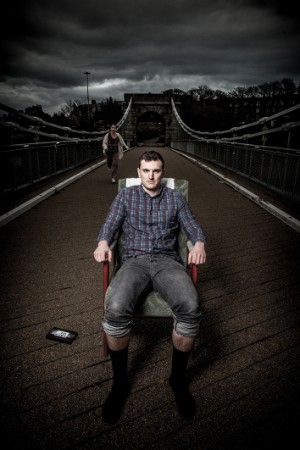 10 Ft Tall Theatre Company presents
Videotape
by Oliver Emanuel
On the day one half of a couple decide they are leaving. A thriller and a chase unravel; unsettling truths emerge, obstacles at every corner.
This intimate, funny and heartbreaking play unfolds through the poignant storytelling of two actors. Videotape is a universally accessible story for everyone aged 14+. First performed at Oran Mor for Play, Pie and a Pint.
"Emanuel writes sharply, eloquently" "Brilliantly interweaves the everyday with the extraordinary" ….– The Scotsman
Suitable for age 14+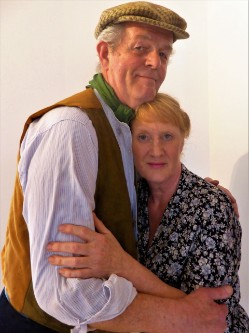 Fleeman Productions present:
A Bosie for Luck?
by Charles Barron
Life on Dookit's Aberdeenshire farm provided a humdrum existence for Elsie. having to cope with a husband obsessed with his pet doos, her strange sister and an unpredictable neighbour . But then she is swept into a series of unexpected and dramatic events .
Charles Barron exploits the rich comic possibilities of the lives and characters of the people of the north east as created by David Toulmin.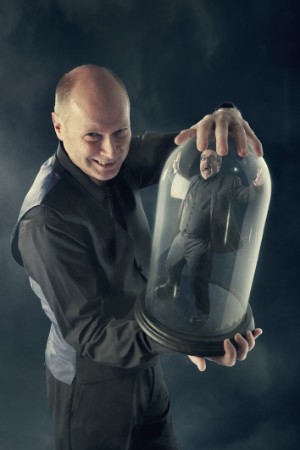 Fifth Dimension presents
Unbelievable
Fifth Dimension presents an evening of magic, mystery and tall tales.
Combining humour, sleight of hand, curly wurlys, mind reading, illusion and
lots of audience participation they bring their unique form of madness to
the stage with style, sophistication and the occasional hiccup.
Suitable for age 14+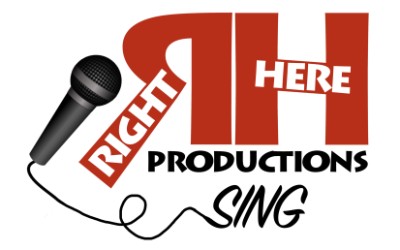 RHP sing songs from the world of musical theatre. Bringing you favourites old and new from Rodgers and Hammerstein to Rent, from lesser known musicals to the big hits. Come along and enjoy an afternoon of pure entertainment.
The Twelfth Garioch Theatre Festival
23rd June - 3rd July 2016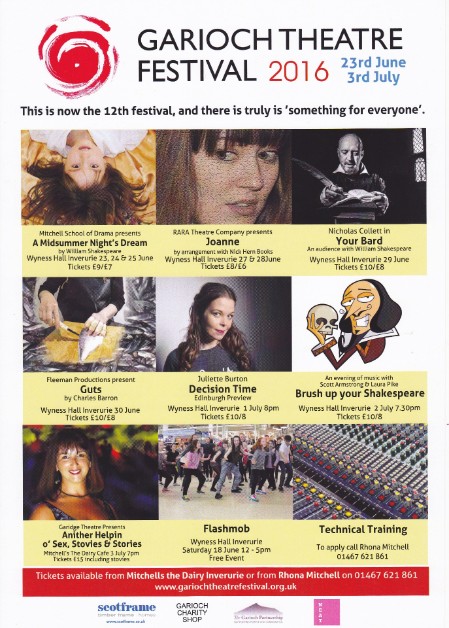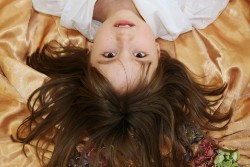 A Midsummer Night's Dream
by William Shakespeare
"What fools these mortals be!"
Marking the 400th anniversary of Shakespeare's death, MSD performs his most popular comedy. 'A Midsummer Night's Dream' captures a single night where unearthly forces toy with love and its many complications. Let yourself be whisked away to the most magical of forests and meet the warring King and Queen and their playful fairies, star-crossed lovers, and a bunch of amateur actors. This production has live music and a strong televisual element.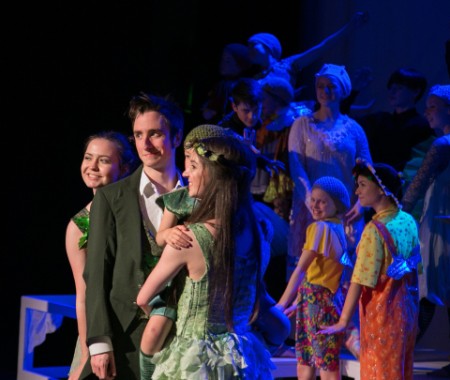 Directed and Choreographed by Rhona Mitchell Musical Director Ashley Forbes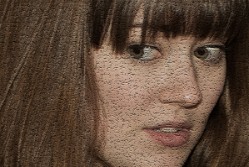 RARA Theatre Company presents Joanne by Deborah Bruce, Theresa Ikoko, Laura Lomas, Chino Odimba and Ursula Rani Sarma
Five characters share a common thread: Joanne. But it's not about her. It's about Stella, whose tomorrow is as far away from winter as summer. It's the way Grace finds her song on the footpath between two cars. It's about Alice's MBA wasted on plugging holes, Kath's patients crawling alongside her after the night shift, and it's Becky caught in the crosshairs of what's best and what's right for her students. But what about Joanne?
This is an amateur production by arrangement with Nick Hern Books.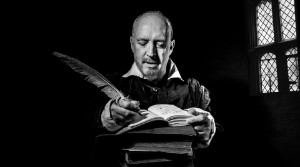 Your Bard - An audience with William Shakespeare
Written and performed by Nicholas Collett
The question has captivated academics, actors, directors and the public at large. Was there a man called William Shakespeare and did he write all those plays Or is it all just a case of mistaken identity? There's only one way to find out. Come and meet Will. Take the lid off a legend in your local. There's no fourth wall here – we're all in this together. He'll play you a few of the greatest hits – and you can all join in.Mine's a pint – cheers!!!
BRUSH UP YOUR SHAKESPEARE!

Join Scott Armstrong and guests for a musical journey through the songs from Broadway and Hollywood hits (and a few flops) inspired by and based upon the works of William Shakespeare.
Songs from well known classics like 'West Side Story' and 'Kiss Me, Kate' to lesser known works such as 'The Boys From Syracuse', 'Your Own Thing' and the new Broadway Hit 'Something Rotten'... and a few more from shows you might be surprised to find out are based on the Bards works!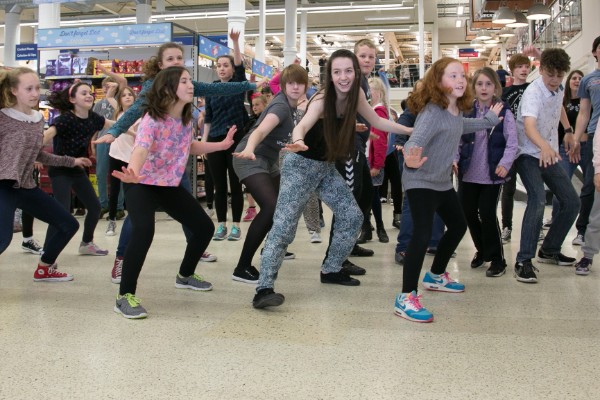 Flashmob choreographed by Pamela Green. Join us to create a piece of street entertainment in a short time. Participants will create a flashmob, and hit the streets of Inverurie later in the day. Age 10 – 100. Bring plenty to drink and a packed lunch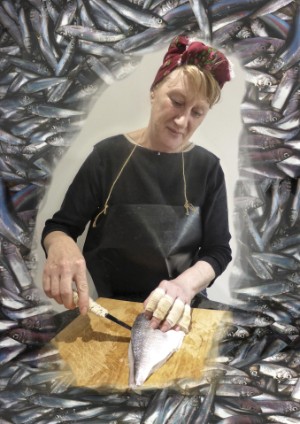 Fleeman Productions presentsGUTS by Charles Barron
Guts shows how two Aberdeen families, working in vital industries, survived what World War II threw at them – their humour, courage and resilience shining through in difficult times. Directed by Liz Loggie, it stars Fleeman stalwarts Yvonne Morton, Jill Hay and Brian MacDonald, supported by a stellar cast of actors well versed in the Doric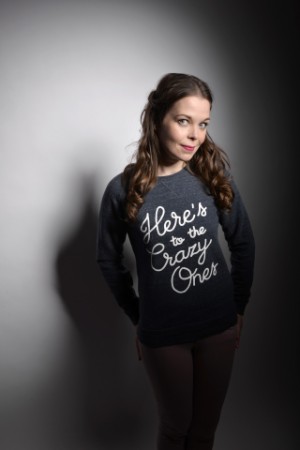 Juliet Burton
Decision Time (Edinburgh preview)
Award-winning, real life, docu-comedian Juliette Burton has to make a big decision. Join Juliette for a preview of her new show as she chooses her own adventure. Can one choice change a life? Does looking back help us move forward? It's time to make some good life choices. "Powerful stuff" **** (Sunday Express).
The Eleventh Garioch Theatre Festival
25th June - 5th July 2015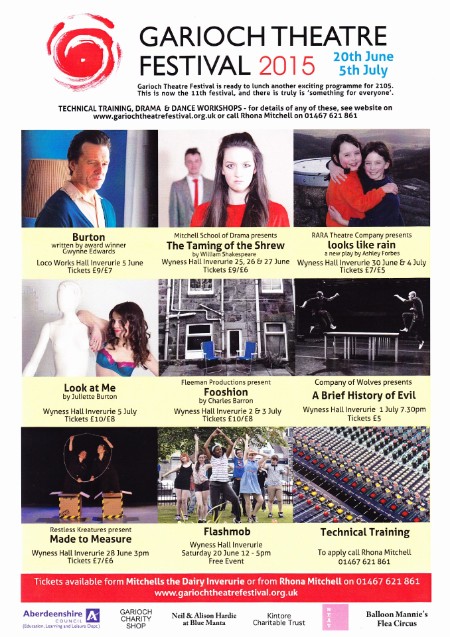 Mitchell School of Drama presents: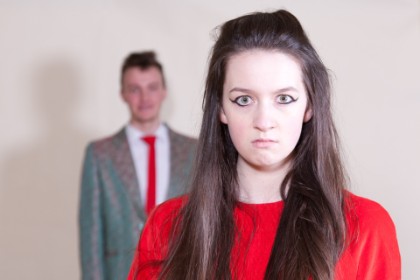 "Taming of the Shrew"
by William Shakespeare
MSD presents a brand new version of one of Shakespeare's earliest plays. Two wealthy sisters must be married off. The beautiful Bianca has no shortage of suitors, but who would want the wild, ill-tempered 'shrewish' Katherina? Gold-digging, brash Petruchio arrives, the first man to match her quick wits and mood swings. As suitors disguise themselves and servants run havoc, expect mayhem, madness in this comedy transported to the 1960s.
Directed and Choreographed by Rhona Mitchell Musical Director Ashley Forbes
Reviews:
GROUP Mitchell School of Drama - INVERURIE
EVENT: Taming of the Shrew
VENUE: Lemon Tree, AIYF Review: John Smith
My visit to the Lemon Tree Arts venue to witness Shakespeare's "Taming of the Shrew" on Friday 24th July was a real treat. It is many a year since I saw a production of this Shakespeare comedy, and then it was with adults in the parts. With the youngsters of Inverurie's Mitchell School of Drama (MSD) you are always guaranteed a high octane performance.
From the start it kept the audience gripped, especially when the commotion backstage transpired to be the opening. An unruly Archie Whyte playing a drunk Christopher Sly had many of us fooled as he searched for his seat in the auditorium. When shortly the cast tricked the still confused Sly into believing he was now a Lord, the scope for comedy was amplified. A young Josh Simpson was a dream as his wife! So it was for this gentleman that the politically incorrect tale was to be acted out.
The Bard's script is rich in double entendres and the comedy is amplified in the portrayals of the characters from the very start. All the young gents, and their servants in the towns of Northern Italy are mesmerised by Bianca's beauty and contrive to persuade her mother (Emma Thompson) to agree. The real prize is the mother's wealth but she will not part with it unless Kate, her older daughter, is married off. This is the point of the comedy for Kate (Rosalind Watt) is pretty, but hard work!
Enter Matt Anderson's Petruchio. If Kate is to be worth it, she has to change. Her suitor swaggers impressively into the fray and the banshee that is Kate was unable to counter his persuasive and (by our modern lights), dreadful tactics, and eventually the shrew is converted to an obedient and, we think, happy wife.
As ever in Shakespeare's plays the junior roles give enormous scope for the actors. I saw none fail but some had more chance to shine. For instance Paul Patterson's Grumio, a servant to Petruchio. I was minded of Lucky Jim in the Para Handy tales with a hint of Rab C Nesbit. Imogen Watt, another servant, Biondella, was a pocket rocket who colluded with Tranio(Aaron Bisset) in confusing matters. Finlay Whelan-Duenas, Reuben Gedge and Joe Simpson were all convincing gentlemen to us as audience, though hopeless characters that they are.
I was also impressed with the singing both individually (Ossian Arthur as the Wedding Singer )and the whole cast as they used 50s/60s songs to great effect to link the various scenes. Congratulations are also due to the wardrobe department. The costumes and hairstyles took me back to those days when I was as glaikit as some of the suitors in this play. There was also a caution to malfunctioning wardrobe – witness Hortensio's wayward moustache. But, didn't he do well!
It would be difficult to pick out a play out of Shakespeare's canon which would irritate the members of the feminist movement more than The Taming of the Shrew. Yet I would be willing to bet that even the Germaine Greers of this world would be chuckling at the antics of this energetic and fast moving performance. I know I left in a great mood.
RARA Theatre Company presents
looks like rain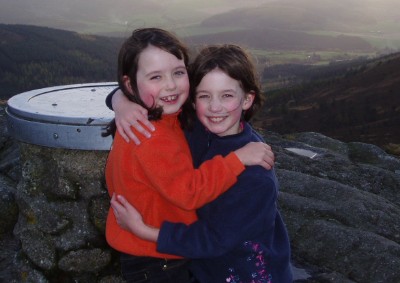 Rachel and Amy are sisters. They have grown up together, played together, argued, laughed and cried together. Amy would do anything for her big sister. And Rachel always assumed that, no matter what else was happening in their lives, the two of them would always have each other. But life doesn't always work out the way we plan…
Using only two actors – and a highly unusual blend of fantasy and reality – this new play aims to create a portrait of family life that is both funny and touching.
Look at Me
By Juliette Burton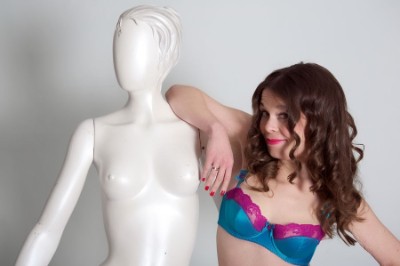 Other shows want you to look at them... But what will you see if you Look At Me? Award-winning performer Juliette Burton's been fat, thin and everything between. Now, she'll change even more! From dressing sexily to wearing the hijab, being male, obese, old and nude: can changing our outsides change who we are on the inside? And is who we appear to be who we are? This piece received critical and audience acclaim and was nominated for The Skinny's Talk of the Town Award for Cultural Impact at Edinburgh Fringe 2014.
"An important show...very of the moment. Seriously very funny... a must-see for all."
Suitable 14+ Contains some strong language
Fleeman Productions present:
Fooshion
by Charles Barron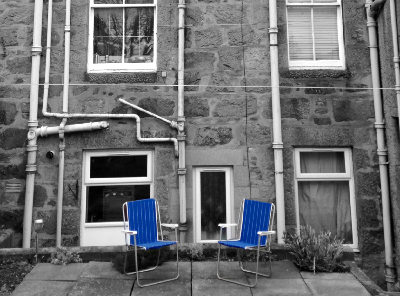 Fleeman Productions present Charles Barron's prize-winning Doric comedy Fooshion. His own favourite, this is a funny look at family and friendship in 1990's Aberdeen.
Join us for some delightful, Doric disagreements
Fooshion is directed by Liz Loggie and will feature: Jill Hay, Yvonne Morton, Sheila Reid, Julie Hutton and Scott Neish.
Company of Wolves presents
A Brief History of Evil – work in progress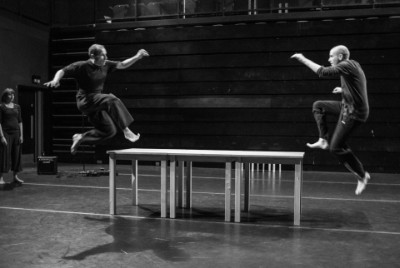 Created and performed by Ewan Downie and Jonathan Peck;
Directed by Al Seed.
Who looks back when we look in the mirror? Which version is really us?
How easy it is to lose our way in the pursuit of a dream and find ourselves somewhere shocking, doing things we'd never imagined. How did we get here?
With humour and darkness, sorrow and light, Company of Wolves investigate what happens when we listen to the voices inside us, or not. This show is about how, with the best of intentions, we can lose the way and end up doing evil.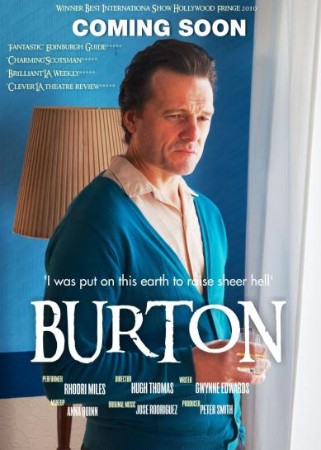 Burton
written by award winner GWYNNE EDWARDS
BURTON vividly presents the life of the great Welsh actor from humble beginnings to Hollywood mega-star. Beautiful women, alcohol, wealth, stage and screen are the threads woven into this sad, happy, exuberant, often hilarious one-man show. Drink was the only real anodyne to his deteriorating mental state and his doomed tempestuous relationship with Liz Taylor.RHODRI MILES (Richard II, Torchwood, Game of Thrones) takes on the role of the younger Burton which received critical acclaim at the Edinburgh Fringe Festival 2009 & 2014 and also Hollywood Fringe Festival 2010, where the play won 'Best International Show '.
Restless Kreatures present
Made to Measure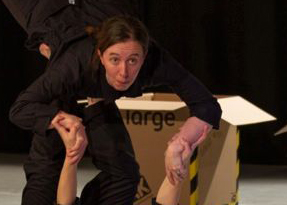 Made to Measure is a fun family show combining the humour of Clowning with the energy burst of Contemporary Dance. The piece explores Concepts of Size, Shape and Measurement; using the performers physicality with a range of everyday objects to bring these ideas sharply to life. The performers skilfully engage with younger audiences - encouraging lots of interaction. Following the show, is an informal workshop session that gets audiences up and moving!
Recommended Audience: Enjoyed by all. Ideal for children 4-10 years