Garioch Theatre Festival 2010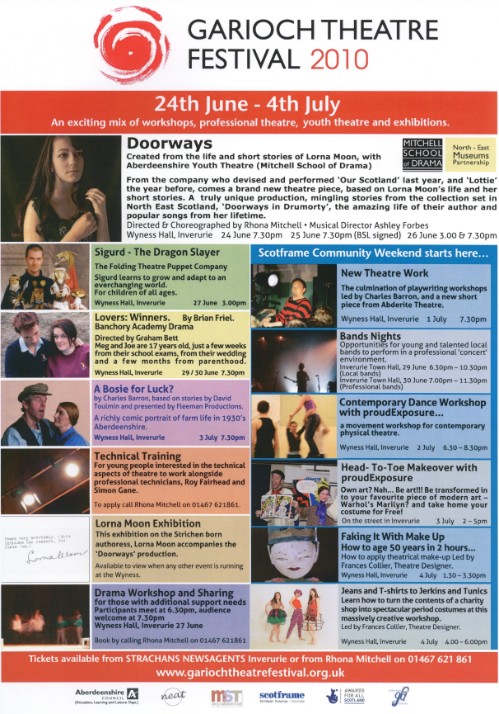 Rhona Mitchell School of Drama present:
"Doorways"
Performed by the Mitchell School of Drama - A brand new production devised by the company
Directed & choreographed by Rhona Mitchell
Musical Direction by Ashley Forbes
Created from the life and short stories of Lorna Moon, with Aberdeenshire Youth Theatre (Mitchell School of Drama)
From the company who devised and performed 'Our Scotland' last year, and 'Lottie' the year before, comes a brand new theatre piece, based on Lorna Moon's life and her short stories. A truly unique production, mingling stories from the collection set in North East Scotland, 'Doorways in Drumorty', the amazing life of their author and popular songs from her lifetime.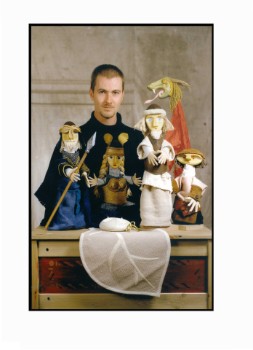 Sigurd the Dragon Slayer
The Folding Theatre Puppet Co.
Young Sigurd has a proud heritage but has never learned to fear. So he sets out to find someone who will teach him. Throughout his adventures he slays dragons and rescues maidens before finally meeting Brunhilde, daughter of Odin and learns the one emotion that no-one else could teach him. Love!
Exciting and humorous, the story weaves its way from brash childhood to adult maturity as Sigurd learns to grow and adapt to an ever-changing world.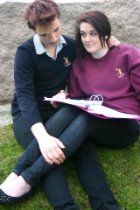 Lovers : Winners
by Brian Friel
Banchory Academy Drama
Mag and Joe are 17 years old, just a few weeks from their school exams, from their wedding and a few months from parenthood. Brian Friel weaves a bitter sweet tale of the young couple on a hill on a lovely summer's day. A funny and moving story brought to life by Banchory Academy Drama.
Directed by Graham Bett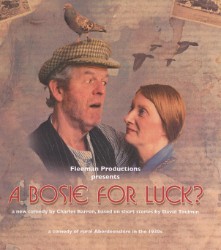 A Bosie for Luck?
by Charles Barron, based on stories by David Toulmin
Presented by Fleeman Productions.
A richly comic portrait of farm life in 1930s Aberdeenshire. Elsie was only giving them a cuddle to cheer them up but could it be that her well-meant gesture could go badly wrong? From the company who brought you 'Guts' in 2009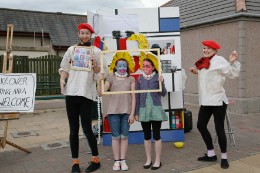 Head-To-Toe Makeover with proudExposure
Own art? Nah... Be art!!! Be transformed in to your favourite piece of modern art – Warhol's Marilyn? A geometric Mondrian masterpiece? Or even a full body Jackson Pollok? ...and take home your costume for Free!
Head-To-Toe makeover is an exciting street theatre performance with a difference. Taking influence from great works of modern art, an audience member is be transformed in to a dazzling living work of art; a costume they can then take home and reuse, all in ten minutes! Join us for fun and frolics...
............On the streets of Inverurie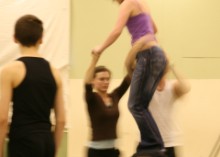 Creative Workshops
Contemporary Dance Workshop with proudExposure
... a movement workshop for contemporary physical theatre. Utilising contemporary dance techniques, teachings of physical theatre mavericks FranticAssembly and practitioner Al Seed... proudExposure explores the potential for development of work using pedestrian movement, natural gesture and individual performer characteristics. Join us for exploration, perspiration and inspiration.
Faking It with Make Up
A 2 hour workshop on how to apply theatrical make-up, focussing on ageing techniques and how to change a person's appearance, as well as basic tips and instructions on how to apply make-up for the stage.
Garioch Theatre Festival 2011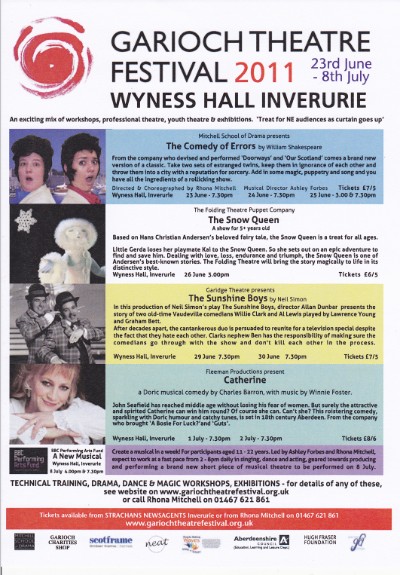 "The Comedy of Errors"
by William Shakespeare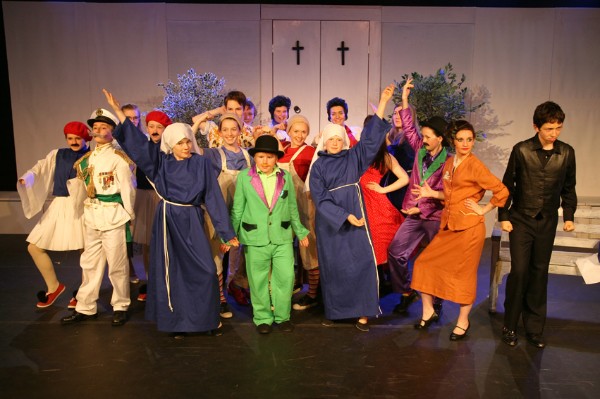 Performed by the Mitchell School of Drama - A brand new production of Shakespeare's play.
Directed & choreographed by Rhona Mitchell
Musical Direction by Ashley Forbes
From the company who devised and performed 'Doorways' and 'Our
Scotland' comes a brand new version of a classic. Take two sets of
estranged twins, keep them in ignorance of each other and throw them
into a city with a reputation for sorcery. Add in some magic, puppetry
and song and you have all the ingredients of a rollicking show.
The Snow Queen
Folding Theatre Puppet Company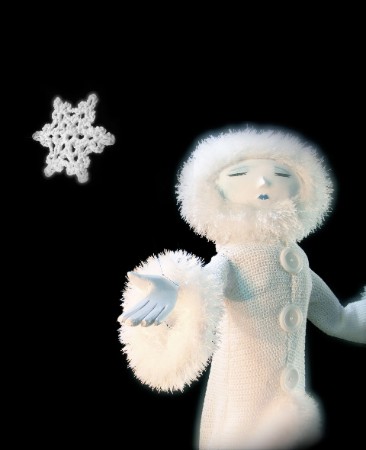 A show for 5+ years old
Based on Hans Christian Andersen's beloved fairy tale, the Folding Theatre Puppet Company's new show will be a treat for all ages.
Little Gerda loses her playmate Kai to the Snow Queen. So she sets out on an epic adventure to find and save him. Along the way she meets and befriends a bewildering variety of people and animals before finally reaching the wintery northern tundra.
Dealing with love, loss, endurance and triumph, the Snow Queen is one of Andersen's best-known stories. The Folding Theatre will bring the story magically to life in its distinctive style.
Garidge Theatre presents:
The Sunshine Boys
by Neil Simon
In association with Samuel French Ltd.
In this Garioch Theatre Festival production of Neil Simon's play The Sunshine Boys, director Allan Dunbar presents the story of two old-time Vaudeville comedians Willie Clark and Al Lewis played by Lawrence Young and Graham Bett. After decades apart, the cantankerous duo is persuaded to reunite for a television special despite the fact that they hate each other. Clarks nephew Ben has the responsibility of making sure the comedians go through with the show and don't kill each other in the process.
Dance Theatre Workshop
with Jade Adamson
For participants aged 9 and above
Led by Jade Adamson, this workshop will explore both physicality and theatricality through a series of tasks and fun exercises culminating in a short, informal showing of work at the end. It will also include a short technique class based on a fusion of contemporary styles and sequences.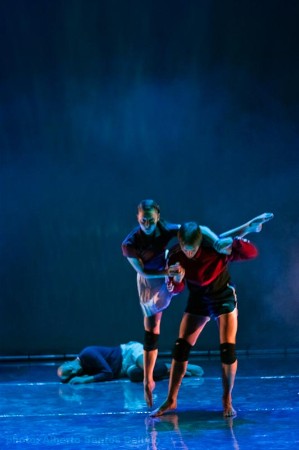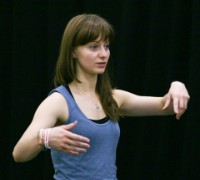 Jade is a Glasgow based professional dancer and theatre performer. She has worked with
a diverse range of dance and theatre companies and in many different styles of dance.
Professional production's include: Conversations with Carmel (Barrowland Ballet), One Up
One Down, The Blank Album (Gilmore Productions), Imploded:Une Reverie Romantique,
Freeze Frame (David Hughes Dance Company), The Selfish Giant (Wee Stories), We
Dance Wee Groove (Stillmotion/Starcatchers), One to Grow On, Distant Voices, Vinyl Lino
(Freshmess Dance Company) and Person or Person's Unknown (X-Factor Dance
Company). Jade is also an aerialist and has performed aerial acrobatics with Spinalcord
Projects. She is passionate about community dance and has taught nationwide for
organisations including; National Theatre of Scotland,Y-Dance, RSAMD, East London
Dance, Dancehouse (Glasgow) and Visible Fictions Theatre Company.
Silly Skills, Magic and Balloon Twisting!

For participants aged 9 and above

Led by Norn Bichan who has recently worked with Mitchell School of Drama, training the young people to perform magic tricks for 'The Comedy of Errors'.

Drama Workshop with MSD Students

For participants aged 9 and above

Led by some of the cast of 'The Comedy of Errors', a fun drama workshop – improvisation and drama games around the themes of twins, mistaken coincidence and time.
Fleeman Productions present:
Catherine
a Doric musical comedy by Charles Barron, with music by Winnie Foster.
John Seafield has reached middle age without losing his fear of women. But surely the attractive and spirited Catherine can win him round?
Of course she can. Can''t she?
This roistering comedy, sparkling with Doric humour and catchy tunes, is set in 18th century Aberdeen.
From the company who brought 'A Bosie For Luck?' and 'Guts'.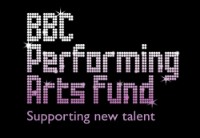 BBC Performing Arts Fund
A New Musical
Create a musical in a week!
For participants aged 11 – 22 years.
Led by Ashley Forbes and Rhona Mitchell, expect to work at a fast pace
from 2– 8pm daily in singing, dance and acting, geared towards producing and
performing a brand new piece of musical theatre to be performed on 8th July.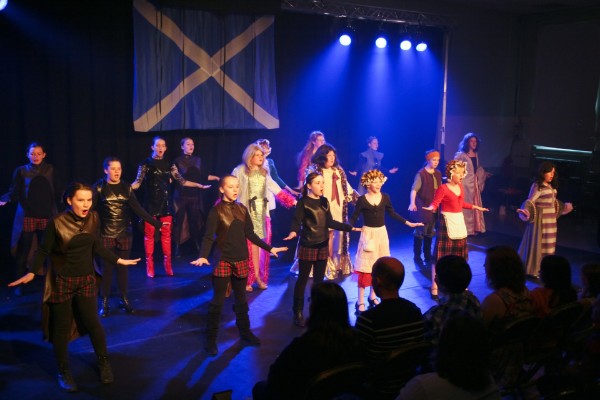 'Fair Becomes Foul ' in performance
The Eighth Garioch Theatre Festival
21st June - 8th July 2012
Programme 2012
21st– 23rd June Twelfth Night

24th June The Selfish Giant
26th - 28thJune Heroes
29th - 30thJune Skirlie

30thJune Community Day
1st July By the Seat of Your Pants

21st July Aerial Skills workshop
"Twelfth Night" or "What You Will"
by William Shakespeare
Performed by the Mitchell School of Drama - A brand new production of Shakespeare's play.
Directed & choreographed by Rhona Mitchell
Musical Direction by Ashley Forbes
From the company who devised and performed 'Doorways' 'Our
Scotland' and 'The Comedy of Errors' comes a brand new version of a classic.
MSD brings you a brand new production of Shakespeare's late comedy of love, loss, deception and confusion. Shipwrecked on the shores of a strange land, Viola believes her twin brother Sebastian drowned. Disguising herself as a boy she finds herself a go-between for the man she serves and the woman who refuses to love him. Stories of love, loss and deception collide with the teenage dreams of the mobile and Facebook generation.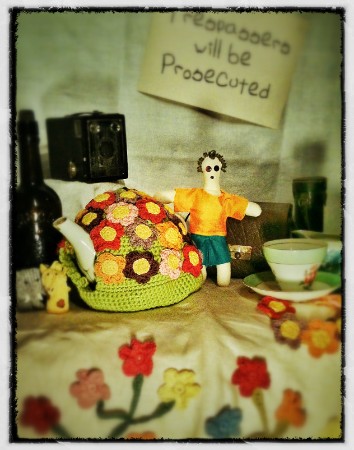 The Selfish Giant
Folding Theatre Puppet Company
Based on Oscar Wilde's much-loved children's story, The Selfish Giant is performed in the Folding Theatre Puppet Company's distinctive and beautiful style.
Whilst taking tea in the garden the storyteller relates the story of The Selfish Giant for the audience. Why is the Giant so grumpy and selfish? He tells of how the Giant returned home one day to find his garden full of children. How will the Giant react…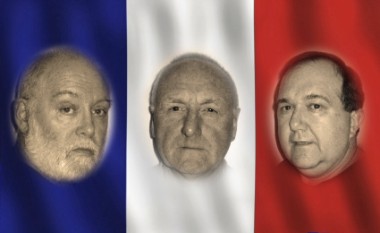 Garidge Theatre presents:
Heroes
A comedy by Gerald Sibleyras
In association with Samuel French Ltd.
Brought to you by the same company who performed The Sunshine Boys at last year's Garioch Theatre Festival, this Tom Stoppard translation of Gerald Sibleyras's Le Vent Des Peupliers' (The Wind in the Poplars) introduces us to three 'old soldiers' from the first world war who are now living in a French military retirement home. One has a piece of shrapnel in his head, one has a gammy leg and the other suffers from agoraphobia. Is escape their only option?

By the Seat of Your Pants
A hilarious family show venturing into the world of three men and a chair!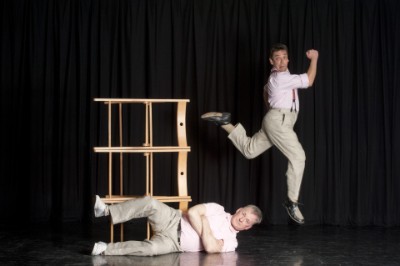 Plutot La Vie's latest family production ventures into the world of three men and a Chair!
Nothing to be done and nothing to do. Fritz, Franz and Rudy sit and wait. Expectation! Hope! Boredom! Delight! Not to take things sitting down, they put their best feet forward to make the grade and avoid a kick in the pants. A hilarious exploration of relationships, slapstick and chairs as three men await their fate By the Seat of Their Pants.
By the Seat of Your Pants is a fast, visual, funny show in a clown style for family audiences. By the Seat of Your Pants is a brand new show for young people aged 8+ and their families and is a co- production with Howden Park Centre.
Directed by Magdalena Schamberger and an original music score composed by Andrew Cruickshank with production design by Iain Halket.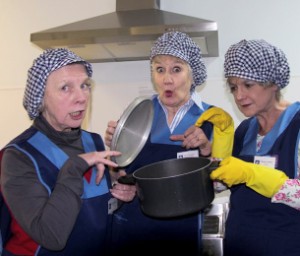 Fleeman Productions present:
Skirlie
A New Doric Play by Charles Barron
In an Aberdeenshire school that had better remain anonymous, something strange is boiling up in the kitchens. Fleeman Productions takes the lid off the plot of this bubbling Doric comedy by Charles Barron - and you'll never again feel the same way about school dinners.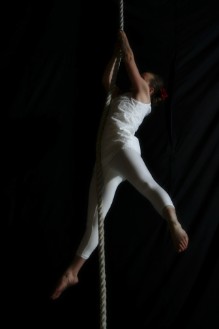 Aerial Skills Workshop
with 'All or Nothing'
Hang, climb, swing and suspend your way through this aerial skills summer workshop. A chance to learn trapeze, climb a rope and hang upside down with All or Nothing Aerial Dance Theatre Education team. Learning how to get on and off equipment, basic moves and tricks, you'll be up in the air in no time.
The Ninth Garioch Theatre Festival
21st June - 8th July 2013
Mitchell School of Drama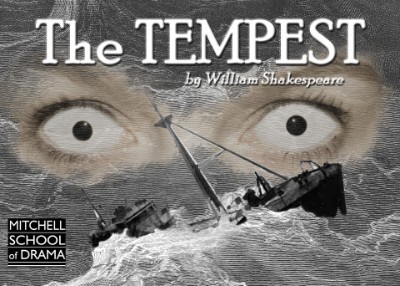 "The Tempest"
by William Shakespeare
Directed & Choreographed by Rhona Mitchell
Musical Director Ashley Forbes
MSD complete their trilogy of Shakespeare shipwreck plays as their 30th anniversary production. Prospero has been banished and marooned on an island with his daughter Miranda. With the help of the spirit Ariel he raises a storm at sea, bringing his enemies within his grasp. An eclectic mix of music, dance and puppetry makes for an innovative and quirky production.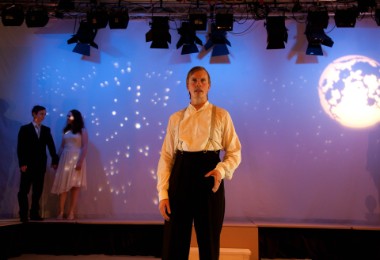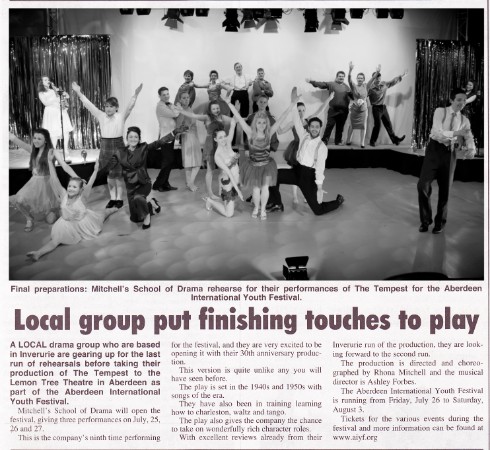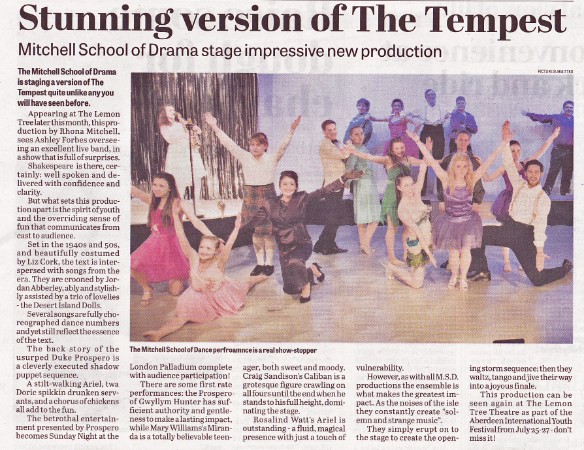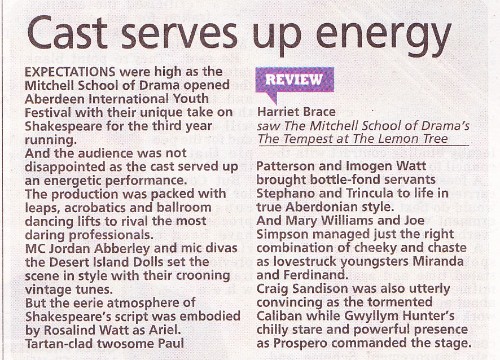 Fleeman Productions present:
Blown Seed

by Charles Barron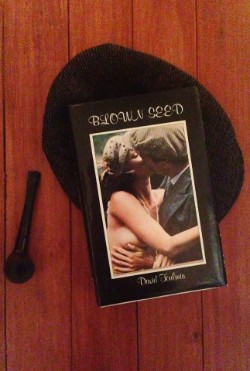 Fleeman Productions continue the celebration of the Centenary of David Toulmin's birth, by presenting Charles Barron's adaptation of Toulmin's only novel "Blown Seed". Controversial when it was published, we bring you a tale of laughter, loss and lust in early Twentieth Century Buchan.
Garidge Theatre presents:
A Month of Sundays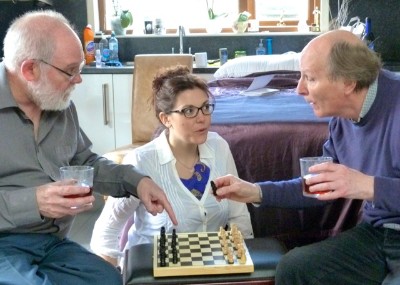 A comedy by Bob Larbey

In association with Samuel French Ltd.
From the pen of Bob Larbey, writer of "The Good Life" and "A Fine Romance" comes a comedy that the critics described as "a play for which the West End was a warmer and more wonderful place". The heroes of the story are two residents of a rest home. Fighting the aging process with wit and humour, the two friends are aware that life can only be endured if treated as a comedy. Allan Dunbar and Laurence Young play the two friends in a comedy to make you laugh and cry.
The Folding Theatre Puppet Company presents
Brier Rose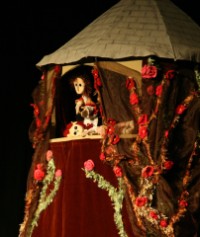 A show for 5+ years old
When a King and Queen are blessed with a beautiful baby girl they throw a big
celebration. But they forget to invite one of the fairies to the dinner. When she arrives
unannounced and curses the baby girl to die, the King and Queen are heart-broken.
Based upon the Brothers Grimm version of Sleeping Beauty, Little Brier Rose is one of the most enduring stories of all time, known the world over for its message of love over adversity. The Folding Theatre Puppet Co. brings the tale magically to life in its new production.
Bookbinding Workshop
with 'Susan Cassie'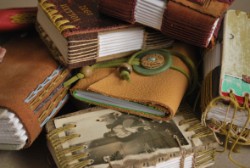 Saturday 22nd June
For participants aged 14 and above
Book binding for beginners: make your own book from recycled materials, with artist Susan Cassie.
Gruffalo Workshop
A mouse took a stroll through the deep, dark wood...

Come join Us on an adventure that will see Julia Donaldsons classic story book come to life in a workshop exploring drama, movement, storytelling and song...

This workshop is Led by West End Performer and former MSD Student Scott Armstrong, who played the Gruffalo in the UK tour and west end run of the number one show in 2010.
For 5 - 8 year olds
Musical Theatre Workshops
with Paul Hudson
The Tenth Garioch Theatre Festival
21st June - 6th July 2014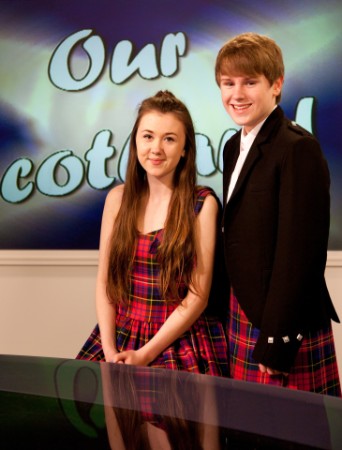 "Our Scotland 2014"
Devised by the Company
Music and Lyrics by Ashley Forbes
'Wir comin by the boatload –
Wir doon the end o your road
Wir no awa tae bide awa.'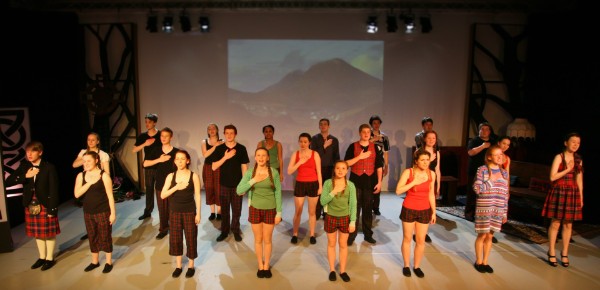 Our take on this Homecoming year and all things Scottish, in the style of the nation's favourite form of entertainment – the television.
Sheep, castles, tatties, tartan, the referendum and a look at what comin' hame really means for people.
Directed & Choreographed by Rhona Mitchell
Musical Director Ashley Forbes
Two Loons Sing Tartan Tunes

With Scott Armstrong and Richard Colvin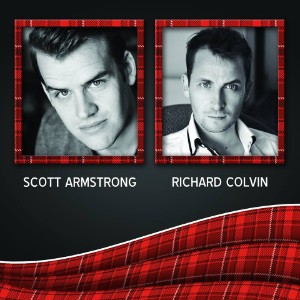 Scott Armstrong is a weel kint Ellon loon and local performer! He studied musical theatre at Mountview Academy of Theatre Arts in London and since graduating has performed in a variety of productions across the world from The Broch to Hong Kong, from Aberdeen to The West End.
He is currently appearing at Pitlochry Festival Theatre as part of the acting ensemble for their 2014 Summer Season.
Along with fellow PFT cast member and good friend Richard Colvin, The Two Loons Sing Tartan Tunes is an evening of song and banter celebrating old traditional favourites and Musical ballads to modern chart hits, all penned or performed by Great Scots.
A great night out for all ages!
When I Grow Up
By Juliette Burton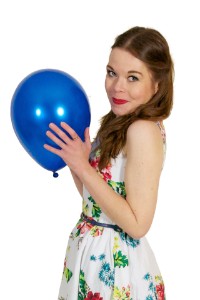 Using Powerpoint presentation, this true-life comedy mixed with documentary forms this solo show from Juliette Burton. Winning her 5 star reviews and sell out shows at the Edinburgh Fringe 2013, a tour around Australia, critical and audience acclaim, this uplifting, life-affirming show tackles mental health in a positive, heart-warming way.
"Full of joy, pain and dreams…humour and pathos…comic storytelling at its best…a dream of a show."
"A special show performed by a truly gifted orator…her audience is with her through every step."
"relaxed, humorous, energetic and effervescent …a truly inspiring tale of recovery, discovery and epiphany …
Burton's having a ball and invites all of us to the dance."
Fleeman Productions present:
Far Seagulls Dare by Derek Laing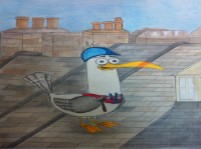 Fleeman Productions present the 2013 winner of the Charles Barron Prize for Doric Drama. The suspense builds in an Aberdeen top floor tenement flat occupied by the Raeburn family - Jean, Bob and son Ginger. The rent officer will soon be calling to fix a new rent. Normally the place is leaking like a sieve - but - it's the hot summer of 1976 and the place is as dry as bone. Urged on by Ma Raeburn, the trio of reluctant law-breakers decide to 'introduce' some damp into the flat and 'tinker' with the slates on the roof. Join us for some daring Doric antics
RARA Theatre Company presents
Sex and God by Linda Mclean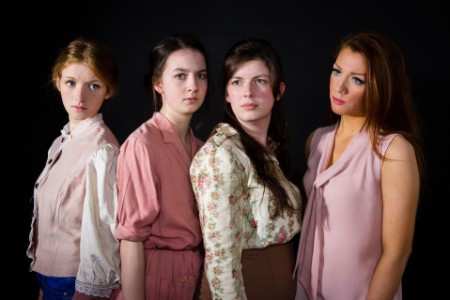 From renowned Scottish playwright Linda McLean, Sex & God sees four women from different moments in the twentieth century talk across time. Their experiences of family, religion and ambition is shaped by the times they live in and who they live with. Each woman has no idea of the presence of the others but finds herself inextricably connected to them. Jane, a kitchen maid, the first in her family to move to the big city for work; Lizzie, passionate but unskilled and permanently dodging poverty; Sally, an early school leaver in a dangerous relationship; and Fiona, first in her family to go to university and discover a world of bewildering choices. Recommended age 14 and above.
In Association with Nick Hern Books