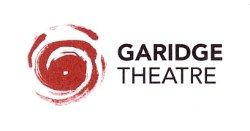 About Us
The Garidge Theatre Company was set up in 2004 by Rhona Mitchell with the express purpose of running a theatre festival in Inverurie bringing a mix of amateur and professional work to the town. As well as providing an opportunity for her own students to perform, the company will introduce a range of touring professional productions to a local audience.
This will be the 13th Garioch Theatre Festival, firmly establishing it as an important annual arts event in the North-East. The festival is ran by Rhona Mitchell and a committee of volunteers.
We are grateful for the support given to it this year by North East Arts Touring (NEAT), Scotframe Timber Engineering Ltd., Garioch Charities Shop and David & June Gordon Memorial Fund and the people of Inverurie and area who support us as an audience. Once again we are very lucky to have Roy Fairhead working on the technical side for the festival.
Acknowledgments

Credits

The Garioch Theatre Festival is run in association with NEAT (North East Arts Touring)

and supported by grants from the following organisations:

Scotframe Timber Engineering Ltd.

Garioch Charities Shop

David & June Gordon Memorial Fund

All photographs (unless otherwise indicated) on this website by Michael Watt

Copyright © Michael Watt 2017
Unauthorised photography and recording of any kind is not allowed during performances