The Eleventh Garioch Theatre Festival
25th June - 5th July 2015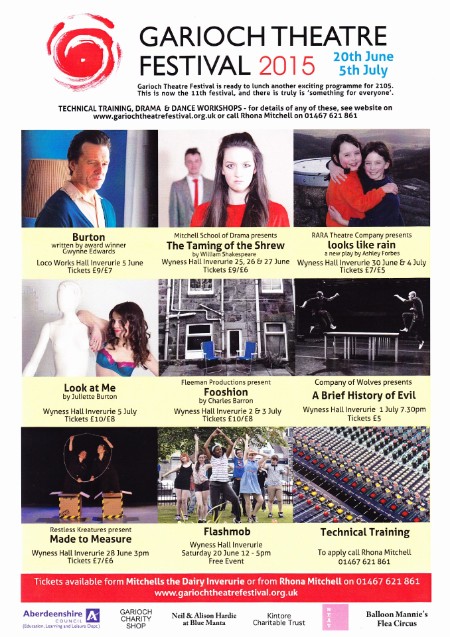 Mitchell School of Drama presents: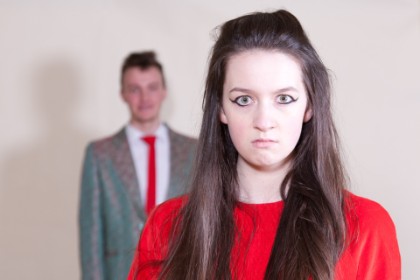 "Taming of the Shrew"
by William Shakespeare
MSD presents a brand new version of one of Shakespeare's earliest plays. Two wealthy sisters must be married off. The beautiful Bianca has no shortage of suitors, but who would want the wild, ill-tempered 'shrewish' Katherina? Gold-digging, brash Petruchio arrives, the first man to match her quick wits and mood swings. As suitors disguise themselves and servants run havoc, expect mayhem, madness in this comedy transported to the 1960s.
Directed and Choreographed by Rhona Mitchell Musical Director Ashley Forbes
Reviews:
GROUP Mitchell School of Drama - INVERURIE
EVENT: Taming of the Shrew
VENUE: Lemon Tree, AIYF Review: John Smith
My visit to the Lemon Tree Arts venue to witness Shakespeare's "Taming of the Shrew" on Friday 24th July was a real treat. It is many a year since I saw a production of this Shakespeare comedy, and then it was with adults in the parts. With the youngsters of Inverurie's Mitchell School of Drama (MSD) you are always guaranteed a high octane performance.
From the start it kept the audience gripped, especially when the commotion backstage transpired to be the opening. An unruly Archie Whyte playing a drunk Christopher Sly had many of us fooled as he searched for his seat in the auditorium. When shortly the cast tricked the still confused Sly into believing he was now a Lord, the scope for comedy was amplified. A young Josh Simpson was a dream as his wife! So it was for this gentleman that the politically incorrect tale was to be acted out.
The Bard's script is rich in double entendres and the comedy is amplified in the portrayals of the characters from the very start. All the young gents, and their servants in the towns of Northern Italy are mesmerised by Bianca's beauty and contrive to persuade her mother (Emma Thompson) to agree. The real prize is the mother's wealth but she will not part with it unless Kate, her older daughter, is married off. This is the point of the comedy for Kate (Rosalind Watt) is pretty, but hard work!
Enter Matt Anderson's Petruchio. If Kate is to be worth it, she has to change. Her suitor swaggers impressively into the fray and the banshee that is Kate was unable to counter his persuasive and (by our modern lights), dreadful tactics, and eventually the shrew is converted to an obedient and, we think, happy wife.
As ever in Shakespeare's plays the junior roles give enormous scope for the actors. I saw none fail but some had more chance to shine. For instance Paul Patterson's Grumio, a servant to Petruchio. I was minded of Lucky Jim in the Para Handy tales with a hint of Rab C Nesbit. Imogen Watt, another servant, Biondella, was a pocket rocket who colluded with Tranio(Aaron Bisset) in confusing matters. Finlay Whelan-Duenas, Reuben Gedge and Joe Simpson were all convincing gentlemen to us as audience, though hopeless characters that they are.
I was also impressed with the singing both individually (Ossian Arthur as the Wedding Singer )and the whole cast as they used 50s/60s songs to great effect to link the various scenes. Congratulations are also due to the wardrobe department. The costumes and hairstyles took me back to those days when I was as glaikit as some of the suitors in this play. There was also a caution to malfunctioning wardrobe – witness Hortensio's wayward moustache. But, didn't he do well!
It would be difficult to pick out a play out of Shakespeare's canon which would irritate the members of the feminist movement more than The Taming of the Shrew. Yet I would be willing to bet that even the Germaine Greers of this world would be chuckling at the antics of this energetic and fast moving performance. I know I left in a great mood.
RARA Theatre Company presents
looks like rain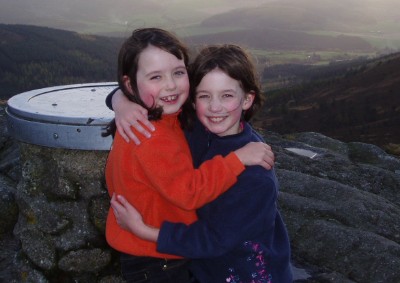 Rachel and Amy are sisters. They have grown up together, played together, argued, laughed and cried together. Amy would do anything for her big sister. And Rachel always assumed that, no matter what else was happening in their lives, the two of them would always have each other. But life doesn't always work out the way we plan…
Using only two actors – and a highly unusual blend of fantasy and reality – this new play aims to create a portrait of family life that is both funny and touching.
Look at Me
By Juliette Burton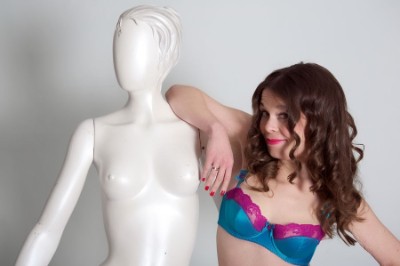 Other shows want you to look at them... But what will you see if you Look At Me? Award-winning performer Juliette Burton's been fat, thin and everything between. Now, she'll change even more! From dressing sexily to wearing the hijab, being male, obese, old and nude: can changing our outsides change who we are on the inside? And is who we appear to be who we are? This piece received critical and audience acclaim and was nominated for The Skinny's Talk of the Town Award for Cultural Impact at Edinburgh Fringe 2014.
"An important show...very of the moment. Seriously very funny... a must-see for all."
Suitable 14+ Contains some strong language
Fleeman Productions present:
Fooshion
by Charles Barron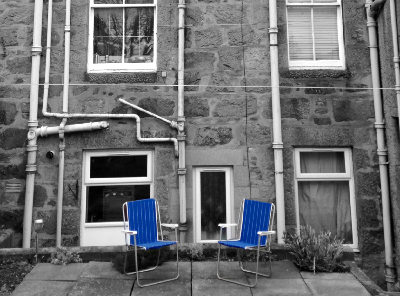 Fleeman Productions present Charles Barron's prize-winning Doric comedy Fooshion. His own favourite, this is a funny look at family and friendship in 1990's Aberdeen.
Join us for some delightful, Doric disagreements
Fooshion is directed by Liz Loggie and will feature: Jill Hay, Yvonne Morton, Sheila Reid, Julie Hutton and Scott Neish.
Company of Wolves presents
A Brief History of Evil – work in progress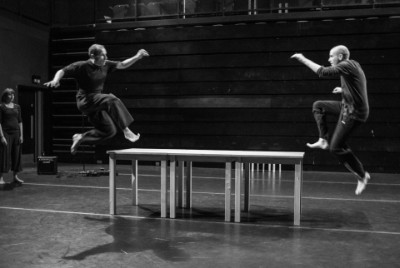 Created and performed by Ewan Downie and Jonathan Peck;
Directed by Al Seed.
Who looks back when we look in the mirror? Which version is really us?
How easy it is to lose our way in the pursuit of a dream and find ourselves somewhere shocking, doing things we'd never imagined. How did we get here?
With humour and darkness, sorrow and light, Company of Wolves investigate what happens when we listen to the voices inside us, or not. This show is about how, with the best of intentions, we can lose the way and end up doing evil.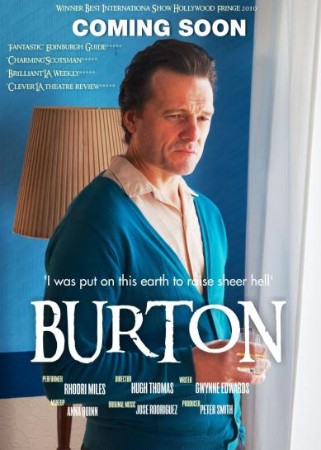 Burton
written by award winner GWYNNE EDWARDS
BURTON vividly presents the life of the great Welsh actor from humble beginnings to Hollywood mega-star. Beautiful women, alcohol, wealth, stage and screen are the threads woven into this sad, happy, exuberant, often hilarious one-man show. Drink was the only real anodyne to his deteriorating mental state and his doomed tempestuous relationship with Liz Taylor.RHODRI MILES (Richard II, Torchwood, Game of Thrones) takes on the role of the younger Burton which received critical acclaim at the Edinburgh Fringe Festival 2009 & 2014 and also Hollywood Fringe Festival 2010, where the play won 'Best International Show '.
Restless Kreatures present
Made to Measure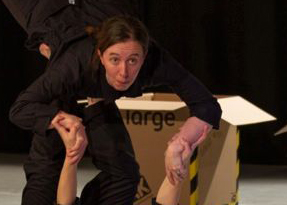 Made to Measure is a fun family show combining the humour of Clowning with the energy burst of Contemporary Dance. The piece explores Concepts of Size, Shape and Measurement; using the performers physicality with a range of everyday objects to bring these ideas sharply to life. The performers skilfully engage with younger audiences - encouraging lots of interaction. Following the show, is an informal workshop session that gets audiences up and moving!
Recommended Audience: Enjoyed by all. Ideal for children 4-10 years