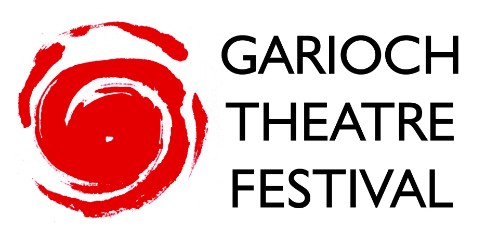 The Thirteenth Garioch Theatre Festival
23rd June to 3rd July 2017
Garioch Theatre Festival 2017 Programme:
Mitchell School of Drama presents
A Comedy of Errors
by William Shakespeare
Take two sets of estranged twins, keep them in ignorance of each other and throw them into a city with a reputation for sorcery. , A series of wild mishaps based on mistaken identity leads to false accusations of infidelity, theft, madness and demonic possession. Add in some magic, puppetry and song and you have all the ingredients of a rollicking show.
Directed and Choreographed by Rhona Mitchell Musical Director Ashley Forbes
Wyness Hall, Inverurie
23 June 7.30pm
24 June 3.00 & 7.30pm
25 June 7.30pm Tickets £9/7
Theresa and Co presents The Vagina Monologues
TVM, the V-Day movements cornerstone, is performed worldwide and proceeds support women in crisis. Back in 1996 Eve Ensler interviewed over 200 hundred women to create these Monologues. You will experience a V-show of female empowerment, the ultimate embodiment of individuality, as a recurring theme.
Wyness Hall, Inverurie 27 June 8.00pm
28 June 8.00pm
30 June 8.00pm
£8 / £6
Not Suitable for under 14 years
10 Ft Tall Theatre Company presents Videotape
by Oliver Emanuel
On the day one half of a couple decide they are leaving. A thriller and a chase unravel; unsettling truths emerge, obstacles at every corner.
This intimate, funny and heartbreaking play unfolds through the poignant storytelling of two actors. Videotape is a universally accessible story for everyone aged 14+. First performed at Oran Mor for Play, Pie and a Pint.
"Emanuel writes sharply, eloquently" "Brilliantly interweaves the everyday with the extraordinary" ….– The Scotsman
Wyness Hall, Inverurie 29 June 8.00pm Tickets £10 / £8
Fifth Dimension presents
Unbelievable
Fifth Dimension presents an evening of magic, mystery and tall tales.
Combining humour, sleight of hand, curly wurlys, mind reading, illusion and
lots of audience participation they bring their unique form of madness to
the stage with style, sophistication and the occasional hiccup.
Suitable for age 14+
Wyness Hall, Inverurie 1st July 7.30pm Tickets £10/8
RHP sing songs from the world of musical theatre. Bringing you favourites old and new from Rodgers and Hammerstein to Rent, from lesser known musicals to the big hits. Come along and enjoy an afternoon of pure entertainment.

Wyness Hall, Inverurie 2nd July 2.00pm Tickets £8 / £6
Flashmob choreographed by Pamela Green.
Join us to create a piece of street entertainment in a short time. Participants will create a flashmob, and hit the streets of Inverurie later in the day. Age 10 – 100. Bring plenty to drink and a packed lunch. Please phone to book a place on 01467 621861.
Wyness Hall Saturday 17 June 12.00 – 5.00pm Free event
Fleeman Productions presents
A Bosie for Luck?
by Charles Barron
Life on Dookit's Aberdeenshire farm provided a humdrum existence for Elsie. having to cope with a husband obsessed with his pet doos, her strange sister and an unpredictable neighbour . But then she is swept into a series of unexpected and dramatic events .
Charles Barron exploits the rich comic possibilities of the lives and characters of the people of the north east as created by David Toulmin.
Wyness Hall, Inverurie 2nd July 7.30pm Tickets £10/8
Technical Training
A limited number of places are available to young people interested in the technical aspects of theatre to work alongside professional technician, Roy Fairhead. Various dates available. To apply call Rhona Mitchell on 01467 621861.